NY National Guard Scholarship Programs
---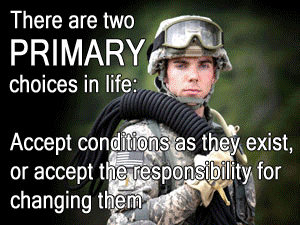 Your National Guard Scholarship is within reach!
Worried about the expense of college? You're not alone. The cost of higher education is already beyond the reach of many young Americans and keep going higher.
Think you might want an associate's, bachelor's or master's degree?
The New York National Guard can pay for it.
---
Benefits at a glance:
National Guard Scholarship - Pays up to 100% of college tuition - nearly $20,000 over four years
Montgomery G.I. Bill - Monthly stipend of up to 309 for college expenses - about $11,000 over three year period
The Army National Guard Kicker - Supplement to the Montgomery G.I. Bill, pays an additional $350 per month in living expenses - up to $12,600 over 36 months
The Guard also offers free SAT and ACT prep and testing. And some of your Guard training can even count for college credit.
For many young people, part-time service in the New York Army National Guard is an outstanding way to get start in life - including the college education they need to get ahead.
Short on funds? Don't Let That Shortchange Your Higher Education
That's why many young people today are enlisting in the New York Army National Guard. In exchange for helping their country and community, the Guard helps its members get the education they want. The Guard helps pay tuition and other expenses such as books and room and board. Depending on the college you choose, the Guard great education benefits cover up to 100% of your college expenses.
PUT More Money in Your Pocket
The Army National Guard offers more than just monthly paycheck. Our wide array of bonuses and incentives can put extra money in your wallet - Thousands of dollars, in fact.
Below are a few examples. Eligibility requirements apply. Ask your local recruiter for details about these and other Guard Bonuses
Up to $20,000 Bonus - for enlistments
Up to $20,000 Bonus - for choosing certain MOSs (Jobs) or entering designated units
The NY Army National Guard is Unique
Unlike the other military service, with the Guard you'll often train and serve near your hometown
With over 350 units in New York, there's probably a Guard unit close to your home
For more information, talk to an Officer Strength Manager or Enlisted recruiter.
---
The New York Army National Guard (NYARNG) provides financial assistance to students who wish to attend college and enlist in the Guard. All soldiers' application under these programs are verified against NYARNG manning roster every quarter to ensure good standing in the NYARNG and good standing at the college.
NY National Guard Education Center, AKO login required. For the most current information and guidance on how to maximize your education benefits for members of New York National Guard soldiers
Find the program that's right for you.
ROTC 2 year GRFD Scholarships. Full Tuition, No $$ Limit. For students entering their junior year of college enrolled in a bachelor degree program or enrolled in a Master degree or law degree program if they have only two years remaining until they graduate. Must become a member of the guard
ROTC 2, 2-1/2, and 3 Year DedARNG scholarships. Full Tuition, No $$ Limit. There is no limit to the number of scholarships given out each year in New York State. Must become a member of the National Guard and enrolled in a bachelor degree program. Non-deployable while in school
The Student Loan Repayment Program for Guard Soldiers. Available to new enlistments and NY National Guard soldiers for pre-existing, federal loans. Up to $50,000
State Tuition Assistances' called: Recruitment Incentive & Retention Program (RIRP) is a New York State program designed to recruit and retain quality NY National Guard members. This competitive program will pay the cost of tuition up to a maximum of $4,350 per calendar year for eligible qualified soldiers.
Army National Guard (ARNG) Federal Tuition Assistance (FTA) Program. Each soldier can received up to $4,500.00 within a fiscal year (1 Oct - 30 September).
College Credit for Military Training: Convert military learning experiences to college credit with this computed-generated military transcript.
Policy on students who are called to active military duty
---
Other Financial Aid and Scholarships for National Guard soldiers. Please check websites for eligibility and the most updated information:
FINANCIAL AID FOR MILITARY PERSONNEL & DEPENDENTS
August 2007 - DANTES Code 10K
BOOKLETS
COST
TO OBTAIN, CONTACT:
Need a Lift? * - College Financial Aid Handbook Contains Section called Educational Benefits for Veterans & Dependents
$3.95
American Legion National Emblem Sales P. O. Box 1050 Indianapolis, IN 46206 1-888-453-4466 (toll-free)
Student Guide to Federal Financial Aid** Free on-line at: http://www.ed.gov/prog_info/SFA/StudentGuide/
Free
Federal Student Aid Information Center P. O. Box 84 Washington, DC 20044-0084 1-800-433-3243 (toll-free)
Managing the Price of College Free on-line at: http://www.ed.gov/pubs/collegecosts/cover.html
Free
Education Publications Center P.O. Box 1398 Jessup, MD 20794-1398
* Education centers order free from DANTES, Stock # 2402 - Limit: 200 per year
** Education centers order free from DANTES, Stock # 2405 - Limit: 500 per year
FINANCIAL AID FOR VETERANS, SPOUSES, AND/OR CHILDREN
SPONSOR
CONTACT
Horatio Alger
Scholarships for Veterans of Iraq and Afghanistan
http://www.horatioalger.org
Navy-Marine Corps Relief Society Education Programs
(Scholarships, Loans, Spouse TA, etc.)
www.nmcrs.org/education.html
NMCRS Education Division
801 N. Randolph Street, Suite 1228
Arlington, VA 22203-1978
703-696-4960 or DSN: 426-4960
Army Emergency Relief Spouse Ed. Assistance Program
http://www.aerhq.org/education.asp
Air Force Aid Society Education Grant
http://www.military.com/MilitaryReport/?file=MR_AFAS_Deadline
Air Force Club Membership Scholarship Program
http://www.afsv.af.mil/Clubs/CN_Scholarship.htm
Fleet Reserve Association (FRA)
(Members can be active duty, Reserve, or retired personnel
of Navy, Marine Corps or Coast Guard) Web site: www.fra.org
Click on "FAQ's," scroll down to "FRA Scholarships"
FRA Scholarship Program
125 N. West Street
Alexandria, VA 22314-2529
1-800-FRA-1924 (toll-free)
Military Officers Association of America
http://www.moaa.org/quick list/serv_education/index.htm
MOAA Educational Assistance Information
201 N. Washington Street
Alexandria, VA 22314-2529
1-800-234-8622
Defense Commissary Agency/Fisherhouse Foundation
Scholarships for Military Child 1-888-294-8560
http://www.fisherhouse.org
DoD Educational Activity (DODEA)
Various Financial Aid Resources
For children of Federal employees & military members
http://www.dodea.edu/instruction/curriculum/Financial Aid/FinancialAid.htm
National Military Family Association
Resource center for spouses/children of US servicemembers
http://www.militaryfamily.org/
Sara's Hope - It's a Wonderful World Charitable Foundation
Offers annual scholarships to high school students who
perform random acts of kindness
http://www.saras-hope.com
Homefront America
The American Patriot Freedom Scholarship Award (funded by Sara's Hope) for military dependent children of active duty retirees, and disabled/fallen servicemembers
http://www.homefrontamerica.org/