Under the Microscope in the Conservation Lab:
Some examples of current conservation treatments
Cleaning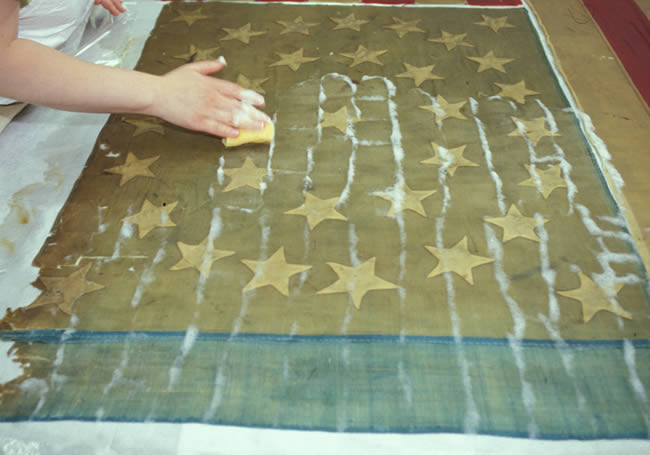 Combination soils – Many of the flags in storage now have a combination of small particulate and sooty soils. The wool flags in particular exhibit this type of soiling. We have found that a two-step process works best to clean these flags, after testing to be sure dye loss will not occur. First, the flag is cleaned with a solvent to loosen and begin to remove the sooty (oily) soils. Second, the flag is cleaned with a surfactant (detergent) in water to remove the loosened and water-soluble soils using a suction table.
Back to Some examples of current conservation treatments
New York State Division of Military and Naval Affairs: Military History
Last modified: May 10, 2006
URL: http://www.dmna.state.ny.us/historic/btlflags/conservation/conservationDoingExamplesClean.htm