Under the Microscope in the Conservation Lab:
Some examples of current conservation treatments
Stabiltex® encapsulation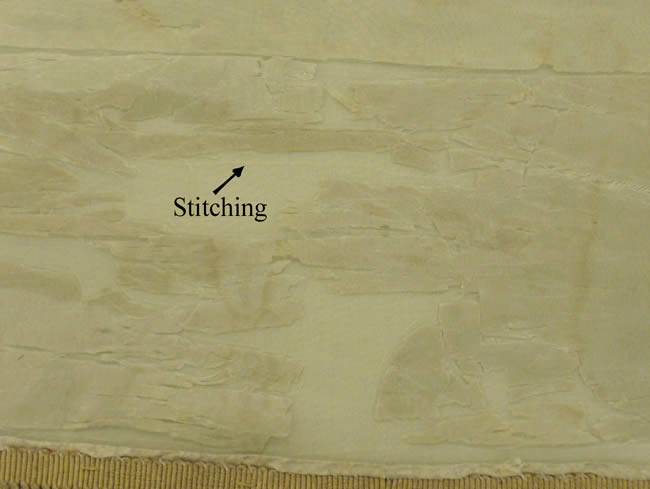 Stabiltex® encapsulation – this is a stitching treatment, using a sheer, polyester fabric, called Stabiltex®. We treated one flag in this manner for an exhibition, encapsulating the red and white sections of a French National pattern flag from the Civil War. In contrast to the earlier netting treatments in which the extensive stitching pierced the flags, the Stabiltex® was stitched to itself where the flag had losses, so no new holes were made and fewer stitches were used overall.
Back to Some examples of current conservation treatments
New York State Division of Military and Naval Affairs: Military History
Last modified: May 10, 2006
URL: http://www.dmna.state.ny.us/historic/btlflags/conservation/conservationDoingExamplesEncapsulation.htm