Under the Microscope in the Conservation Lab:
Some examples of current conservation treatments
Conservation Vacuuming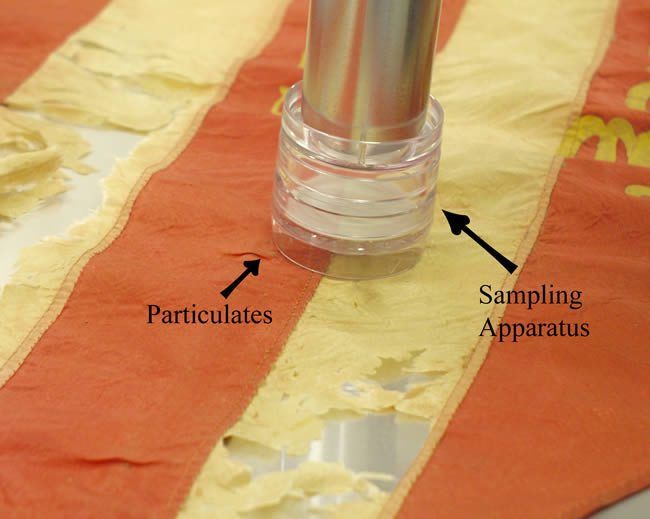 Conservation vacuuming removes particulate soils that have accumulated during the flag's lifetime. During conservation vacuuming, a sample of the dirt on the flag is taken. If desired, this sample can be analyzed to learn the composition of the soils, which could give insight into a flag's history (2005.103).
Back to Some examples of current conservation treatments
New York State Division of Military and Naval Affairs: Military History
Last modified: May 10, 2006
URL: http://www.dmna.state.ny.us/historic/btlflags/conservation/conservationDoingExamplesVacuumSample.htm