158th Regiment, NY Volunteer Infantry Guidons, Civil War
The New York State Battle Flag Collection includes 4 silk, swallowtail guidons carried by the 158th Regiment NY Volunteer Infantry. Each guidon is in the U.S. national pattern as prescribed in General Order No. 4, Headquarters of the U.S. Army, dated 18 January 1862. All four guidons are pieced together and the hoist edge was folded over to form a staff sleeve. Each guidon has losses to the fly edge and canton.
30" hoist x 35" fly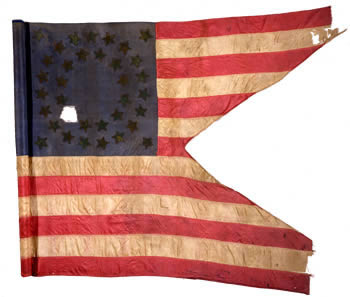 2004.0082
28 1/2" hoist x 33 1/4" fly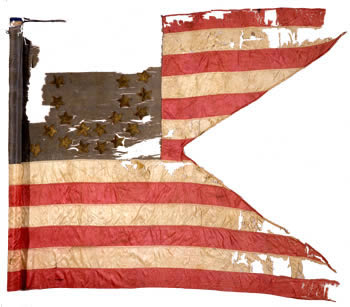 2004.0083
28 1/4" hoist x 32 1/2" fly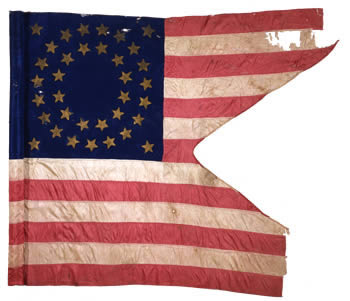 2004.0084
25 3/4" hoist x 33 3/4" fly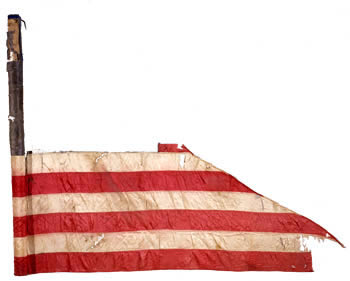 2004.0085
See the 158th Infantry Regiment History Page for more information about the unit.
New York State Division of Military and Naval Affairs: Military History
Last modified: Friday, 05-Aug-2016 15:23:23 EDT