If you are New York National Guard technician or military personnel, applicant for technician or military employment, and feel you are being discriminated against, please contact the State Equal Employment Manager (SEEM) office for assistance.

Sexual Assault Awareness Month

(1 – 30 April 2016)
Eliminate Sexual Assault: Know Your Part. Do Your Part."
Sexual Assault Awareness Month (SAAM) is committed to raising awareness and promoting the prevention of sexual violence. SAAM provides organizations an annual opportunity to highlight Department of Defense (DoD) and Service policies addressing sexual assault prevention and response.
The 2015 Sexual Assault Awareness and Prevention Month (SAAPM) theme provides recommendations on what we all can do: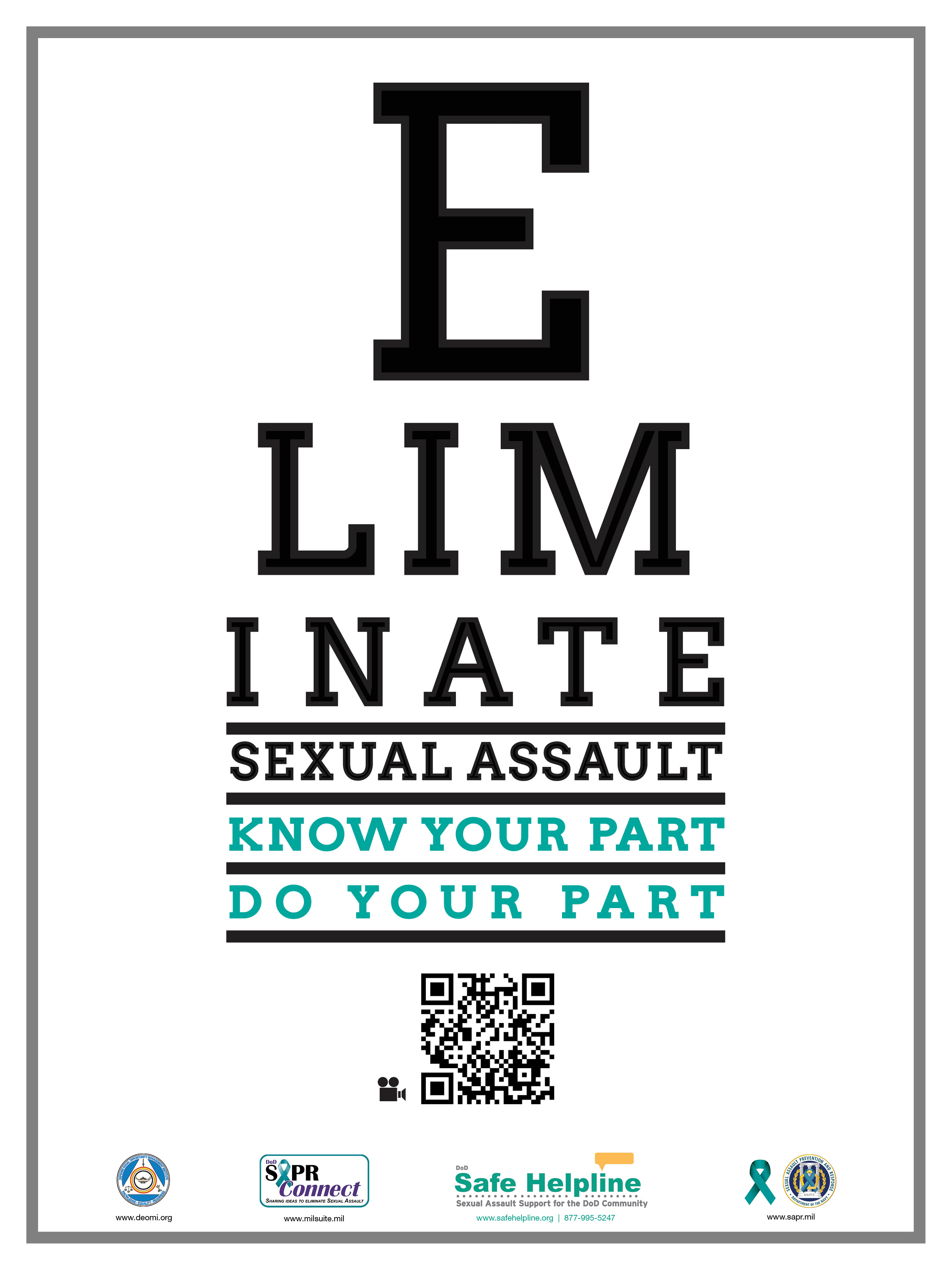 Eliminate Sexual Assault: Every Service member, at every level in our military, must know, understand, and adhere to Service values and standards of behaviour in order to eliminate sexual assault, and other inappropriate behaviour.
Know Your Part: Each member of our DoD community has a unique role in preventing and responding to sexual assault. We must recognize our part in stopping this crime starting with building our own awareness and knowing when and where to intervene.
Do Your Part: We have to act. If we see a crime or inappropriate behavior unfolding, we need to step in to prevent it. We each need to add our voice to the call to end this crime.
Sexual Assault is defined as intentional sexual contact characterized by the use of force, threats, intimidation, or abuse of authority, or when the victim does not or cannot consent.
Sexual assault includes a broad category of sexual offenses consisting of the following specific UCMJ offenses: rape, sexual assault, aggravated sexual contact, abusive sexual contact, forcible sodomy, or attempts to commit these offenses. It can occur without regard to the gender, spousal relationship, or age of the victim.
Support Services:
DoD Safe Helpline provides confidential, live, one-on-one expert advice as part of victim care. Available 24/7, users can click, call, or text to access Safe Helpline services anonymously.
Click: Logging on to www.SafeHelpline.org allows users to receive live, one-on-one, confidential help with a trained professional through a secure instant-messaging format. The website also provides vital information about recovering from and reporting sexual assault.
Call: 877-995-5247 allows users to speak with trained Safe Helpline staff for personalized advice and support.
Upcoming Event:
Walk a Mile in Her Shoes
When: Sat, April 30, noon
Where: Riverfront Park, Troy, NY
For details, link here: https://www.nehealth.com/register/walk_a_mile/Default.asp
References: