FEBRUARY OBSERVANCE
African American/Black History Month
(1 – 28 February)
"Century of Black Life, History, and Culture"
Black History Month is an annual celebration of achievements by black Americans and a time for recognizing the central role of the African Americans in U.S. history. The event grew out of "Negro History Week," the brainchild of noted historian Carter G. Woodson and other prominent African Americans. Since 1976, every U.S. president has officially designated the month of February as Black History Month. Other countries around the world, including Canada and the United Kingdom, also devote a month to celebrating black history.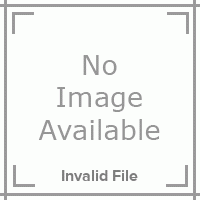 Local Event:
Performances at the Palace Theatre 2/15/2015
19 Clinton Ave, Albany, NY
2/15/2015
Black History Month STEP SHOW
The Palace Theatre is Proud to welcome the 2014 Price Chopper Black History Celebration Step Show!
The Annual Step Show has proven to be a valuable centerpiece to a month long celebration of African American Culture in the Capital Region. It brings the community together for one night to show support for their friends, family and neighbors while enjoying an evening filled with high energy step performances. The 2014 Step Show will feature teams from SUNY Albany, Siena and St. Rose as well as other Upstate New York schools and some of the best Step Teams from outside the area!
References:
_______________________________________________________________________________
MARCH OBSERVANCE
Women's History Month
 (1 – 31 March)
"Weaving the Stories of Women's Lives"
Chipeta (1843 – 1924)
Indian Rights Advocate and Diplomat

Chipeta was a Ute Indian leader, diplomat, and peacemaker who used her influence with Chief Ouray (her husband) to avert a war between the Ute tribe and the White settlers. In 1880 she was included in a Ute delegation to negotiate a reservation resettlement treaty in Washington DC.
Anna Julia Cooper (1858 –1964)
African American Educator and Author
Anna J. Cooper was an author, educator, speaker, and among the leading intellectuals of her time. Born into enslavement, she wrote A Voice from the South (published in 1892), widely considered one of the first articulations of Black feminism.

Agatha Tiegel Hanson, (1873–1959)
Educator, Author, and Advocate for Deaf Community
Agatha Tiegel Hanson was a teacher, poet, and advocate for the deaf community. In 1893 she became the first woman to graduate from Gallaudet University. Her valedictorian speech argued for the recognition of the intellect of women, a cause she advocated throughout her career.

Katharine Ryan Gibbs (1863 – 1934)
Women's Employment Pioneer
Katharine Ryan Gibbs founded the Gibbs Schools (1911), providing women with high-level secretarial training and the opportunity to earn their own incomes. Her schools quickly expanded, opening branches near many ivy-league universities, and effectively establishing secretarial work as a desirable occupation.

Frances Oldham Kelsey (1914 – Present)
Pharmacologist and Public Health Activist
Frances Oldham Kelsey is a pharmacologist who, while working at the FDA, refused to authorize thalidomide for market (a drug that later proved to cause severe birth defects). She went on to help establish the rules for clinical trials and directed the surveillance of drug testing at the FDA.
Roxcy O'Neal Bolton (1926 – Present)
20th Century Women's Rights Pioneer
Roxcy Bolton is a lifetime advocate and activist for women's rights. She founded Florida's first battered women's shelter (1972) and the nation's first hospital-based Rape Treatment Center (1974). Her extensive work includes lobbying for passage of the Equal Rights Amendment and convincing NOAA to name hurricanes after both women and men.
Reference:  http://www.nwhp.org/