Noted for October:
____________________________________________________________________________
National Disability Employment Awareness Month
(1 – 31 October 2014)
"Expect.  Employ.  Empower."
In October, Americans observe National Disability Employment Awareness Month by paying tribute to the accomplishments of the men and women with disabilities whose work helps keep the nation's economy strong and by reaffirming their commitment to ensure equal opportunity for all citizens.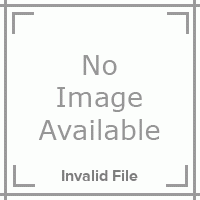 This effort to educate the public about the issues related to disability and employment began in 1945, when Congress enacted Public Law 176, declaring the first week of October each year as National Employ the Physically Handicapped Week. In 1962, the word "physically" was removed to acknowledge the employment needs and contributions of individuals with all types of disabilities. Some 25 years later, Congress expanded the week to a month and changed the name to National Disability Employment Awareness Month.
Local Resources:   
314 South Manning Boulevard, Albany, NY 12208   (518) 437-5700
http://www.cfdsny.org/htmlweb/CFDShome2.html

Service Area: We provide innovative services and expert care at over 80 locations throughout 9 counties of Upstate New York, including: Albany, Columbia, Greene, Fulton, Montgomery, Rensselaer, Schenectady, Schoharie, and Southern Saratoga.
Our History:  The Center for Disability Services was founded in 1942 by parents of children with Cerebral Palsy to secure medical consultation and therapy services. We have grown from a tiny nursery school into a leading provider of innovative services and expert care for individuals with disabilities. Over the years our name has changed–from United Cerebral Palsy Association of the Capital Region and the C.P. Center to the Center for the Disabled, and now Center for Disability Services–but our mission and commitment to the community have remained steadfast.
Adult Career Continued Education Service-Vocational Rehabilitation (ACCES-VR):

  
Albany District Office, 80 Wolf Road - Suite 200, Albany, NY 12205  (518) 485-7748
http://www.acces.nysed.gov/vr/
Adult Career and Continuing Education Services-Vocational Rehabilitation (ACCES-VR) offers access to a full range of employment and independent living services that may be needed by persons with disabilities through their lives. Through its administration of vocational rehabilitation and independent living programs, VR coordinates policy and services relating to:
transition and youth services for high school students and youth up to age 25 with disabilities from school and post school to adult services;
vocational rehabilitation services for working age individuals with disabilities; independent living services for people with disabilities of all ages and
business services for hiring a qualified diverse workforce.
Upcoming Event:
National Disability Awareness Month  
Date:  29 October 2014
Time:  11:00 am - 1130 am
Place:  JFHQ Auditorium, 330 Old Niskayuna Road, Latham, NY 12110
Guest Speaker:  Bryan Baszczuk, Representative from the Adult Career Continued Education Service-Vocational Rehabilitation (ACCES-VR)
http://www.acces.nysed.gov/vr/
References: