Noted for May:
 Asian Pacific Heritage Month (May 1 - 31)
"Many Cultures, One Voice:  Promote Equality and Inclusion."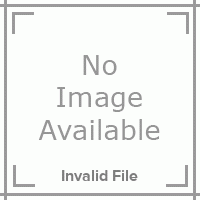 The month of May is Asian Pacific American Heritage Month, a time to commemorate and celebrate the many accomplishments and contributions of immigrant, refugee, and American born Asian-Americans and Pacific Islanders who through sacrifice, perseverance, education, government, and leadership have helped transform this country into the greatest and most benevolent nation in history. Early Asian Pacific-Americans worked long hours for little pay and were discriminated against just for being different. Today, Asian Pacific-Americans earn more, own more, and are better educated than all other American minorities (U.S. Census, 2007). It is through vision, sacrifice, and perseverance that Asian Pacific-Americans have accomplished so much since they first arrived in this land of opportunity in 1843. Let us take time this month of May to celebrate the many achievements and contributions Asian Pacific-Americans have made to the United States.
References:
Noted for June:
Pride Month (June 1 - 30)
"Leadership"
Lesbian, Gay, Bisexual and Transgender Pride Month commemorates the events of June 1969 and works to achieve equal justice and equal opportunity for LGBT Americans.
In June of 1969, patrons and supporters of the Stonewall Inn in New York City staged an uprising to resist the police harassment and persecution to which LGBT Americans were commonly subjected. This uprising marks the beginning of a movement to outlaw discriminatory laws and practices against LGBT Americans.
In 1998, President Clinton issued Executive Order 13087 (PDF) expanding equal opportunity employment in the Federal government by prohibiting discrimination based on sexual orientation. On June 2, 2000, President Clinton issued Proclamation No. 7316 (PDF) for Gay and Lesbian Pride Month
This June, recognizing the joys and sorrows that the gay and lesbian movement has witnessed and the work that remains to be done, we observe Gay and Lesbian Pride Month and celebrate the progress we have made in creating a society more inclusive and accepting of gays and lesbians.
On June 1, 2009, President Obama issued Proclamation No. 8387 (PDF) for Lesbian, Gay, Bisexual and Transgender Pride Month. In this proclamation the President pointed to the contributions made by LGBT Americans both in promoting equal rights to all regardless of sexual orientation or gender identity and in broader initiatives such as the response to the global HIV pandemic. The President ended the proclamation by calling upon the people of the United States to "turn back discrimination and prejudice everywhere it exists."
References: