Noted for September & October:
_____________________________________________________________________________
National Hispanic Heritage Month
(15 Sep – 15 Oct 2014)
"Hispanics:  A legacy of history, a present of action, and a future of success"
When and Why is Hispanic Heritage Month Cele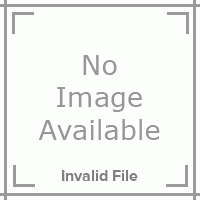 brated?
National Hispanic Heritage Month is celebrated in recognition of the historical and cultural contributions of Hispanic Americans. This national observance was first established by Public Law 90-498, approved September 17, 1968 by the 90th Congress. Public Law 90-468 authorized the president to proclaim National Hispanic Heritage Week each year. On August 17, 1988, the 100th Congress enacted Public Law 100-402, which extended the observance from a week to a month. The annual observance is now a 31-day period beginning on September 15 and ending on  October 15.
The months of September and October cover a wide range of independence days for Latin American countries. Costa Rica, El Salvador, Guatemala, Honduras and Nicaragua all celebrate their independence on September 15. Mexico celebrates its independence on September 16 and Chile on September 18. El Día de la Raza (Columbus Day) is observed on October 12.  For purposes of this celebration the term Hispanic includes persons with ancestry from the countries of Argentina, Bolivia, Chile, Colombia, Cuba, Costa Rica, Dominican Republic, Ecuador, El Salvador, Guatemala, Honduras, Mexico, Nicaragua, Paraguay, Panama, Peru, Puerto Rico, Spain, Uruguay and Venezuela.  The theme for Hispanic Heritage Month is selected by the National Council of Hispanic Program Managers with the help of a wide variety of contributions from all interested parties.
However, employee groups often include other Latin American countries during the celebration. This is, Caribbean and South American countries such as Brazil, Belize, the Virgin Islands, etc.
Upcoming Event: 
Hannaford Hispanic Heritage Celebration
When:   Sat, Sep 13, 2014, 5:00 PM to 10:00 PM
Where:  Convention Center, Empire State Plaza, Albany, NY
Cost:  FREE ADMISSION
This exciting family-friendly, Latin festival, held in the Empire State Plaza will have performances by local dance troupes, musical entertainment, Latin arts and crafts and food vendors.  Toño Rosario will be headlining this exciting event, so be sure to mark your calendars!   You won't want to miss this event celebrating the many facets of Hispanic culture, food and entertainment.
References:   
______________________________________________________________________________________________________________________
National Disability Employment Awareness Month
(1 – 31 October 2014)
"Because We Are EQUAL to the Task"
In October, Americans observe National Disability Employment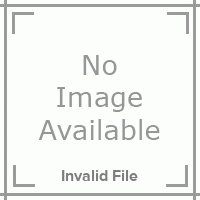 Awareness Month by paying tribute to the accomplishments of the men and women with disabilities whose work helps keep the nation's economy strong and by reaffirming their commitment to ensure equal opportunity for all citizens.
This effort to educate the public about the issues related to disability and employment began in 1945, when Congress enacted Public Law 176, declaring the first week of October each year as National Employ the Physically Handicapped Week. In 1962, the word "physically" was removed to acknowledge the employment needs and contributions of individuals with all types of disabilities. Some 25 years later, Congress expanded the week to a month and changed the name to National Disability Employment Awareness Month.
About This Year's Theme
"Because We Are EQUAL to the Task" is the theme of this year's National Disability Employment Awareness Month. Chosen by the U.S. Department of Labor's Office of Disability Employment Policy, the theme reflects the reality that people with disabilities have the education, training, experience and desire to be successful in the workplace.
"When I was growing up, many people doubted what I could do just because I was blind. But because I had people in my life who instilled in me an expectation of work and showed me opportunities to be successful, I completed college and became known for what I can do," said Kathy Martinez, assistant secretary of labor for disability employment policy. "I urge all employers to benefit from the skills of workers with disabilities by giving them, including our returning veterans, a chance to show that they, too, are equal to the task."
Quoted from http://www.dol.gov/opa/media/press/odep/ODEP20131020.htm
Local Resource:   
Center for Disability, 314 South Manning Boulevard, Albany, NY 12208
(518) 437-5700     
Service Area: We provide innovative services and expert care at over 80 locations throughout 9 counties of Upstate New York, including: Albany, Columbia, Greene, Fulton, Montgomery, Rensselaer, Schenectady, Schoharie, and Southern Saratoga.
Our History:  The Center for Disability Services was founded in 1942 by parents of children with Cerebral Palsy to secure medical consultation and therapy services. We have grown from a tiny nursery school into a leading provider of innovative services and expert care for individuals with disabilities. Over the years our name has changed–from United Cerebral Palsy Association of the Capital Region and the C.P. Center to the Center for the Disabled, and now Center for Disability Services–but our mission and commitment to the community have remained steadfast.
Local Events:     
September 5
Sokol's 22nd Annual Golf Tournament at Cronin's Golf Resort, Warrensburg. Registration fee of $95 per player includes lunch at 11:30 a.m., a 1 p.m. shotgun start, greens fees, cart and a steak dinner. Open to all golfers. Contact Tina Kelly at (518) 832-6124 for information.
Proceeds benefit the Center for Disability Services Foundation in support of Prospect Center.
September 18
Seizure Disorders--Questions and Answers will be held on Thursday, September 18, at 6 p.m. Jess David Collins, M.D., Director of the Seizure Clinic at Center Health Care/Neurology will field any questions relating to seizure disorders in children and adults. The no cost program at 314 South Manning Boulevard, Albany, is part of an ongoing educational series. Please enter through door #8 at the front of the building. Light refreshments will be served.
Your health is the center of our care at Center Health Care, where patients with disabilities, patients experiencing significant barriers or challenges to receiving health care and patients without disabilities are welcome. To attend the Seizure Disorders--Questions and Answers seminar, contact Debbie Isom at 518-437-5735.
September 20
Rockin' from the Heart, a one price--two venue--eight acts night of music at Pauly's Hotel, 337 Central Avenue and The Low Beat, 335 Central Avenue in Albany, will benefit the Center for Disability Services Foundation in support of Adult Services. Doors open at 7 p.m., music starts at 8 p.m. A $10 donation provides admission to both venues.
Click for details (PDF 126kb)
September 28
18th Annual Capital Region Buddy Walk, Central Park, Schenectady, Co-sponsored by the Center for Disability Services and the Down Syndrome Aim High Resource Center (DSAHRC)
References: