Who is covered?
EEO is for EVERYONE (not solely for protected groups); it's the LAW!
If you are New York National Guard technician or military personnel, applicant for technician or military employment, and feel you are being discriminated against, please contact the State Equal Employment Manager (SEEM) office for assistance.
---
H
ispanic Heritage Month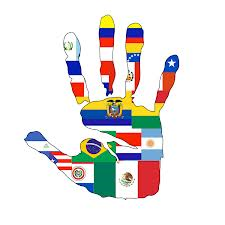 "Hispanic Americans: Embracing, Enriching, and Enabling America"
(15 September – 15 October 2017)
Each year, Americans observe National Hispanic Heritage Month from September 15th to October 15th, celebrating the histories, cultures, and contributions of American citizens with ancestors from Spain, Mexico, the Caribbean, and Central and South America.
Did You Know?
The observance started in September 1968 as Hispanic Heritage Week under President Lyndon B. Johnson.
In 1988, President Ronald Reagan expanded the length of the observance, establishing Hispanic Heritage Month. The Hispanic population was 19.4 million, roughly 7.9 percent of the nation's population.
According to the U.S. Census Bureau, the Hispanic population as of July 2, 2013 was 54.1 million. Constituting 17.1 percent of the nation's total population, Hispanics are now the nation's largest ethnic minority group.

Famous writers and journalists with Hispanic heritage include Isabel Allende, Julia Alvarez, Rudolfo Anaya, Sandra Cisneros, Oscar Hijuelos, Maria Hinojosa, Geraldo Rivera, Louis Santeiro, and Gary Soto.
Famous actors and actresses with Hispanic heritage include Desi Arnaz, Lynda Carter, Sammy Davis Jr., Cameron Diaz, Emilio Estevez, America Ferrera, Andy Garcia, Salma Hayek, Rita Hayworth, Raul Julia, Jennifer Lopez, Anthony Quinn and Charlie Sheen.
Famous singers with Hispanic heritage include Linda Ronstadt, Jennifer Lopez, Sammy Davis Jr., Christina Aguilera, Gloria Estefan, Trini Lopez, Ricky Martin, Carlos Santana, Selena, and Rita Moreno.
Famous athletes with Hispanic heritage include Roberto Alomar, Jose Canseco, Oscar De La Hoya, Scott Gomez, Pedro Martinez, Sammy Sosa, Alex Rodriguez and Nancy Lopez.
Leaders and Activists with Hispanic heritage include Joan Baez, Cesar Chavez, David Barkley, Linda Chavez-Thompson, and Ernesto Galarza.
Famous scientists with Hispanic heritage include Severo Ochoa, Luis Walter Alvarez, and Mario Molina (Nobel Prize winners), and Ellen Ochoa, Franklin Chang-Diaz, and Carlos Noriega (astronauts).
References:
---
DEOCS Training Slides
NY National Guard Complaint Activity:
New York is proud to post the record of its compliance with the "Notification and Federal Employment Anti-Discrimination and Retaliation Act" (No FEAR Act):