Noted for August & September:
_____________________________________________________________________________
Women's Equality Day
 (26 August 2014)
"Celebrating Women's Right to Vote"
Women's Equality Day is a day proclaimed each year by the United States President to commemorate the giving of the vote to women throughout the country on an equal basis to men.
Women in the United States were given the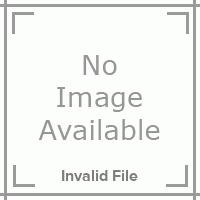 right to vote on August 26, 1920, when the 19th Amendment to the United States Constitution was certified. The amendment was first introduced many years earlier in 1878. Every president has published a proclamation for Women's Equality Day since 1971 when legislation was first introduced in Congress by Bella Abzug. This resolution was passed designating August 26 of each year as Women's Equality Day.
Joint Resolution of Congress, 1971 Designating August 26 of each year as Women's Equality Day
WHEREAS, the women of the United States have been treated as second-class citizens and have not been entitled the full rights and privileges, public or private, legal or institutional, which are available to male citizens of the United States; and 
WHEREAS, the women of the United States have united to  assure that these rights and privileges are available to all citizens equally regardless of sex;
 WHEREAS, the women of the United States have designated August 26, the anniversary date of the passage of the Nineteenth Amendment, as symbol of the continued fight for equal rights: and
 WHEREAS, the women of United States are to be commended and supported in their organizations and activities, NOW, THEREFORE, BE IT RESOLVED, the Senate and House of Representatives of the United States of America in Congress assembled, that August 26 of each year is designated as "Women's Equality Day," and the President is authorized and requested to issue a proclamation annually in commemoration of that day in 1920, on which the women of America were first given the right to vote, and that day in 1970, on which a nationwide demonstration for women's rights took place.
  Reference:
________________________________________________________________________
 Hispanic Heritage Month
(15 Sep – 15 Oct 2014)
"Hispanics:  Serving and Leading Our Nation with Pride and Honor"
When and Why is Hispanic Heritage Month Cel
ebrated?
National Hispanic Heritage Month is celebrated in recognition of the historical and cultural contributions of Hispanic Americans. This national observance was first established by Public Law 90-498, approved September 17, 1968 by the 90th Congress. Public Law 90-468 authorized the president to proclaim National Hispanic Heritage Week each year. On August 17, 1988, the 100th Congress enacted Public Law 100-402, which extended the observance from a week to a month. The annual observance is now a 31-day period beginning on September 15 and ending on  October 15.
The months of September and October cover a wide range of independence days for Latin American countries. Costa Rica, El Salvador, Guatemala, Honduras and Nicaragua all celebrate their independence on September 15. Mexico celebrates its independence on September 16 and Chile on September 18. El Día de la Raza (Columbus Day) is observed on October 12.  For purposes of this celebration the term Hispanic includes persons with ancestry from the countries of Argentina, Bolivia, Chile, Colombia, Cuba, Costa Rica, Dominican Republic, Ecuador, El Salvador, Guatemala, Honduras, Mexico, Nicaragua, Paraguay, Panama, Peru, Puerto Rico, Spain, Uruguay and Venezuela.  The theme for Hispanic Heritage Month is selected by the National Council of Hispanic Program Managers with the help of a wide variety of contributions from all interested parties.
However, employee groups often include other Latin American countries during the celebration. This is, Caribbean and South American countries such as Brazil, Belize, the Virgin Islands, etc.
Upcoming Event: 
Hannaford Hispanic Heritage Celebration
When:   Sat, Sep 14, 2014, 5:00 PM to 10:00 PM
Where:  Convention Center, Empire State Plaza, Albany, NY
Cost:  FREE ADMISSION
This exciting family-friendly, Latin festival, held in the Empire State Plaza will have performances by local dance troupes, musical entertainment, Latin arts and crafts and food vendors.  Toño Rosario will be headlining this exciting event, so be sure to mark your calendars!   You won't want to miss this event celebrating the many facets of Hispanic culture, food and entertainment.
References: