MARCH OBSERVANCE
Women's History Month
(1 – 31 March 2015)
"Weaving the Stories of Women's Lives"
Chipeta (1843 – 1924)
Indian Rights Advocate and Diplomat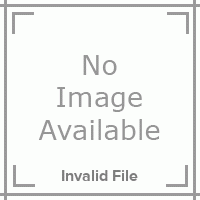 Chipeta was a Ute Indian leader, diplomat, and peacemaker who used her influence with Chief Ouray (her husband) to avert a war between the Ute tribe and the White settlers. In 1880 she was included in a Ute delegation to negotiate a reservation resettlement treaty in Washington DC.
Anna Julia Cooper (1858 –1964)
African American Educator and Author
Anna J. Cooper was an author, educator, speaker, and among the leading intellectuals of her time. Born into enslavement, she wrote A Voice from the South (published in 1892), widely considered one of the first articulations of Black feminism.

Agatha Tiegel Hanson, (1873–1959)
Educator, Author, and Advocate for Deaf Community
Agatha Tiegel Hanson was a teacher, poet, and advocate for the deaf community. In 1893 she became the first woman to graduate from Gallaudet University. Her valedictorian speech argued for the recognition of the intellect of women, a cause she advocated throughout her career.

Katharine Ryan Gibbs (1863 – 1934)
Women's Employment Pioneer
Katharine Ryan Gibbs founded the Gibbs Schools (1911), providing women with high-level secretarial training and the opportunity to earn their own incomes. Her schools quickly expanded, opening branches near many ivy-league universities, and effectively establishing secretarial work as a desirable occupation.
___________________________________________________________________________________
APRIL OBSERVANCE
Sexual Assault Awareness Month
(1 – 30 April 2015)
"Live Our Values: Step Up to Stop Sexual Assault"
Sexual Assault Awareness Month (SAAM) occurs in April and is committed to raising awareness and promoting the prevention of sexual violence. SAAM provides organizations an annual opportunity to highlight Department of Defense (DoD) and Service policies addressing sexual assault prevention and response.
Sexual Assault is defined as: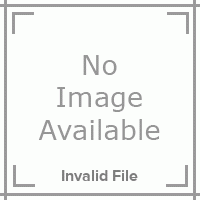 Intentional sexual contact characterized by the use of force, threats, intimidation, or abuse of authority, or when the victim does not or cannot consent.
Sexual assault includes a broad category of sexual offenses consisting of the following specific UCMJ offenses: rape, sexual assault, aggravated sexual contact, abusive sexual contact, forcible sodomy, or attempts to commit these offenses. It can occur without regard to the gender, spousal relationship, or age of the victim.
Support Services:
DoD Safe Helpline, provides confidential, live, one-on-one expert advice as part of victim care. Available 24/7, users can click, call, or text to access Safe Helpline services anonymously.
Click: Logging on to www.SafeHelpline.org allows users to receive live, one-on-one, confidential help with a trained professional through a secure instant-messaging format. The website also provides vital information about recovering from and reporting sexual assault.
Call: Calling 877-995-5247 allows users to speak with trained Safe Helpline staff for personalized advice and support.
Text: Texting a location or zip code to 55-247 in the U.S. and 202-470-5546 outside the U.S. allows users to receive contact information for the Sexual Assault Response Coordinator, as well as medical, legal, spiritual, and military police personnel.
Safe Helpline staff can transfer callers directly to:
Installation-based Sexual Assault Response Coordinators (SARCs)
On-call SAPR Victim Advocates
Civilian rape crisis centers
Military OneSource
National Suicide Prevention Lifeline
Sexual Assault Reporting: Research indicates that when sexual assault victims receive care, system confidence builds, which increases the likelihood victims will report to law enforcement. There are two types of reporting options: Restricted and Unrestricted.
Restricted: Victims may report to a law enforcement agency, SARC, Victim Advocate or medical professional. Victims do not need to report to their commander. Restricted Reports are kept confidential.
Law enforcement is not notified
The command is notified an assault has occurred, but no personal indentifying information is released
Unrestricted: In situations where a victim wants to participate in the military justice process, a victim makes an Unrestricted Report of sexual assault and both command and law enforcement are notified of the sexual assault.
Reference: http://www.deomi.org/
_________________________________________________________________________________
APRIL OBSERVANCE
Holocaust Remembrance Day
(16 April 2015)
&
Days of Remembrance
(12 - 19 April 2015)
"Learning from the Holocaust:  Choosing to Act."
What are Days of Remembrance?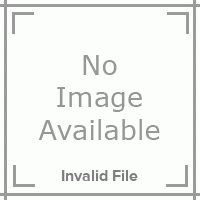 The U.S. Congress established Days of Remembrance as the nation's annual commemoration of the Holocaust and created the United States Holocaust Memorial Museum as a permanent living memorial to the victims. This year, Holocaust Remembrance week is 27 April – 4 May 2014. In accordance with its congressional mandate, the Museum is responsible for leading the nation in commemorating Days of Remembrance and for encouraging appropriate observances throughout the United States.
What is the Holocaust? Who are we remembering?
The Holocaust was the state-sponsored, systematic persecution and annihilation of European Jews by Nazi Germany and its collaborators between 1933 and 1945. Jews were the primary victims—six million were murdered; Roma (Gypsies), people with disabilities, and Poles were also targeted for destruction or decimation for racial, ethnic, or national reasons. Millions more, including homosexuals, Jehovah's Witnesses, Soviet prisoners of war, and political dissidents, also suffered grievous oppression and death under Nazi Germany.
Why do the Days of Remembrance dates change from year to year?
The Israeli Parliament (Knesset) established Holocaust Remembrance Day (Yom Hashoah), to be observed on the 27th day of Nisan of the Hebrew calendar. The Hebrew calendar is a lunar calendar so the date changes each year in the United States. Observances and remembrance activities occur throughout the week of Remembrance, which runs from the Sunday before Holocaust Remembrance Day (Yom Hashoah) through the following Sunday. Please view the Museum's Remembrance Day calendar for future dates, www.ushmm.org/remembrance/dor/calendar.
Reference: www.ushmm.org/remembrance/dor/calendar