If you are New York National Guard technician or military personnel, applicant for technician or military employment, and feel you are being discriminated against, please contact the State Equal Employment Manager (SEEM) office for assistance.
Special Observance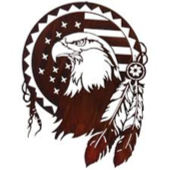 National American Indian Heritage Month
"Sovereignty, Trust, and Resilience"
(1 – 30 November 2018)
November is National American Indian Heritage Month, honoring American Indians and Alaska Natives. This years theme is "Sovereignty, Trust, and Resilience." Sovereignty is the right of a nation or group of people to be self-governing and is the most fundamental concept that defines the relationship between the government of the United States and governments of American Indian Tribes. American Indians and Alaska Natives are U.S. citizens and citizens of their tribes. They are subject to federal laws, but they are not always subject to state laws. Currently, there are 576 federally recognized American Indian and Alaska Native tribes and more than 100 state-recognized tribes across the United States. Each have their own distinctive history, beliefs, and governance structure and culture.
Historical Events:
· In 1924, Congress enacted the Indian Citizenship Act, but took no action to establish a National American Indian Day.
· In 1990, a joint resolution was approved designating November as "National American Indian Heritage Month."
· Since 1994, similar proclamations have been issued, under variants on the name to include "Native American Heritage Month" and "National American Indian and Alaska Native Heritage Month."
· On June 7, 2017 the Department of Defense published an article regarding 175 American Indians who landed on Omaha Beach. They were honored with a granite, turtle-shaped monument in Saint Laurent sur Mer, France, on 73rd anniversary of the Allied invasion of Normandy.
Veterans Day
(11 November 2018)
Veterans Day is an official federal holiday that is observed annually on November 11th, honoring people who have served in the U.S. Armed Forces. It coincides with other holidays including Armistice Day and Remembrance Day, which are celebrated in other parts of the world and also mark the anniversary of the end of World War I (major hostilities of World War I were formally ended at the 11th hour of the 11th day of the 11th month of 1918, when the Armistice with Germany went into effect).
In November 1919, President Wilson proclaimed November 11th as the first commemoration of Armistice Day with the following words: "To us in America, the reflections of Armistice Day will be filled with solemn pride in the heroism of those who died in the country's service and with gratitude for the victory, both because of the thing from which it has freed us and because of the opportunity it has given America to show her sympathy with peace and justice in the councils of the nations…"
An act approved on May 13th, 1938, made November 11th a legal holiday. The following wars, WWII and Korean War, persuaded veterans' organizations and others that the day of November 11th should honor the veterans' sacrifices of this nation. As a result, in 1954 the Act of 1938 was amended and on October 8th of that year, President Dwight D. Eisenhower issued the first Veterans Day Proclamation. The mentioned proclamation gives the best description of the purpose and designation of Veterans Day. Among other things, it states the following:
"NOW, THEREFORE. I, DWIGHT D. EISENHOWER, President of the United States of America, do hereby call upon all of our citizens to observe Thursday, November 11, 1954, as Veterans Day. On that day let us solemnly remember the sacrifices of all those who fought so valiantly, on the seas, in the air, and on foreign shores, to preserve our heritage of freedom, and let us reconsecrate ourselves to the task of promoting an enduring peace so that their efforts shall not have been in vain..."