Equal Employment Program protects each of us from discrimination in employment , promotion, training and other personnel actions regardless of race, color, religion, gender including sexual harassment, national origin, age, mental and/or physical disability, or reprisal (for participating in protected EEO activity).
Who is covered?
EEO is for EVERYONE (not solely for protected groups); it's the LAW!
If you are New York National Guard technician or military personnel, applicant for technician or military employment, and feel you are being discriminated against, please contact the State Equal Employment Manager (SEEM) office for assistance.
PHONE: (518) 786-4733
DSN: 489-4733
EMAIL: heather.l.ruter.mil@mail.mil
---
Noted For November:
National American Indian Heritage Month (November 1 – 30)
National American Indian Heritage Month celebrates and recognizes the accomplishments of the peoples who were the original inhabitants, explorers and settlers of the United States.
"National American Indian Heritage Month" had its origins in 1986 when Congress passed Pub. L. 99-471 (PDF, 93KB) which authorized and requested the President to proclaim the week of November 23-30, 1986 as "American Indian Week."  As directed by Congress, President Reagan issued Presidential Proclamation 5577 (external link) in November 1986 proclaiming the first American Indian Week.  Both law and proclamation recognized the American Indians as the first inhabitants of the lands that now constitute the United States as well as making mention of their contributions to American society: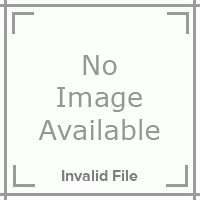 Did you know?
Many of the foods we eat and the medicines and remedies we use were introduced by Indians.
Indians were the first to raise turkeys, llamas, guinea pigs, and honeybees for food.
More than one highway follows an Indian trail. 
Indians make contributions in every area of endeavor and American life, and our literature and all our arts draw upon Indian themes and wisdom. 
References:
     http://www.loc.gov/law/help/commemorative-observations/index.php
     http://www.scholastic.com/teachers/article/native-american-contributions 
---
DEOCS Training Slides
NY National Guard Complaint Activity:
New York is proud to post the record of its compliance with the "Notification and Federal Employment Anti-Discrimination and Retaliation Act" (No FEAR Act):
©
NYS DMNA:
Equal Opportunity
URL: http://dmna.ny.gov/eo/
Page Last Modified: 05 Nov 14 (ba)