If you are New York National Guard technician or military personnel, applicant for technician or military employment, and feel you are being discriminated against, please contact the State Equal Employment Manager (SEEM) office for assistance.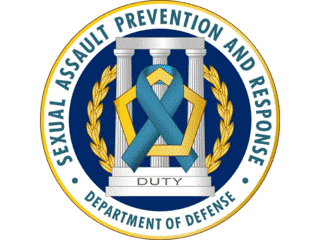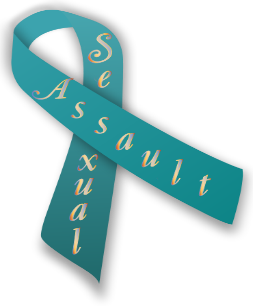 Sexual Assault Awareness Month
(1 – 30 April 2017)
"Protecting our People Protects our Mission"
April is recognized as Sexual Assault Awareness Month (SAAM) across the country by both civilian and military communities. The month is an opportunity to highlight robust efforts to care for victims and innovative ways we are working to infuse prevention practices into our daily mission.
The 2017 SAAM theme is, "Protecting Our People Protects Our Mission." This theme offers numerous opportunities to deliver messages that relate to both the individual and unit level. Each Service Member -- regardless of grade -- can encourage behaviors that foster a climate of dignity and respect, and in doing so, help ensure our readiness to complete the Department's mission.
What can we do? This year's theme offers numerous opportunities to deliver messages which relate to how we care for each other while ensuring we are ready to accomplish our mission.
"Protecting our People…" Each of us has a role in ensuring the men and women around us can live and work free from the threat of sexual assault.
Each Service member – regardless of rank -- must know, understand and adhere to Service values and standards of behavior in order to eliminate sexual assault and other inappropriate behavior.
Addressing sexual harassment in a unit is an important step to preventing sexual assaults, since many victims of sexual harassment, especially men, later experience a sexual assault.
Understanding how to recognize opportunities for intervention is vital to stopping unsafe behavior, to include any form of retaliation.
"…Protects our Mission." In addition to the devastating impact on an individual, a sexual assault can severely impact a unit's readiness to perform its mission.
We must encourage positive behaviors by recognizing acts that contribute to a supportive command climate.
We can protect our mission by ensuring everyone within DoD is committed to advancing an environment where sexist behaviors, sexual harassment, hazing, bullying, and sexual assault are not tolerated, condoned, or ignored.
Support Services:
DoD Safe Helpline provides confidential, live, one-on-one expert advice as part of victim care. Available 24/7, users can click, call, or text to access Safe Helpline services anonymously.
Click: Logging on to www.SafeHelpline.org allows users to receive live, one-on-one, confidential help with a trained professional through a secure instant-messaging format. The website also provides vital information about recovering from and reporting sexual assault.
Call: 877-995-5247 allows users to speak with trained Safe Helpline staff for personalized advice and support.
References:
______________________________________________________________________________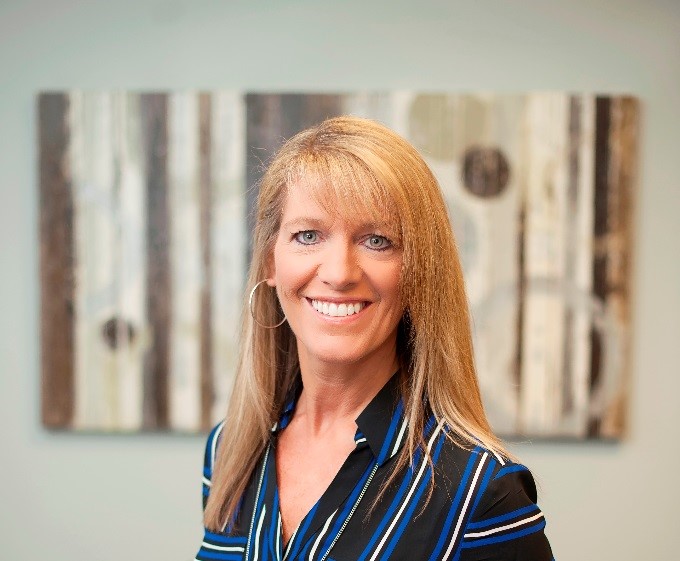 A Survivor's Story
With Guest Speaker Michelle Corrao
28 April 2017
1300-1400
JFHQ Auditorium
Michelle Corrao is a nationally known speaker with eleven years experience speaking to many different audiences. She shares her story to promote awareness and the debilitating effects of sexual violence. She brings a powerful message that addresses the pain and experience that victims of violent crimes endure and the way she overcame her brutal ordeal, learned to cope and survive. She led the efforts in creating a Sexual Assault Response Team (SART) for Adults and Pediatrics focusing on a victim centered response.
Michelle is the Assistant Director at Prevail, a victim awareness and support program where she has worked in victim services for the last sixteen years. She has received multiple honors including the Special Courage Award the U.S. Attorney General, she was the first person to receive the Distinguished Hoosier Award presented by Indiana Attorney General and has been recognized by the military for her multiple speaking engagements. She was also featured on the Biography Channel series "I Survived".
Her message conveys a journey of resilience, inspiration, and determination.
________________________________________________________________________________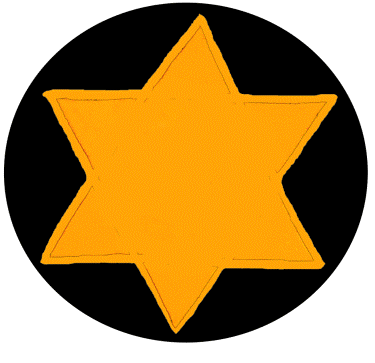 Holocaust Remembrance Day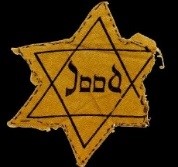 (24 April 2017)
&
Days of Remembrance
(23 – 30 April 2017)
Learning from the Holocaust: The Strength of Human Spirit"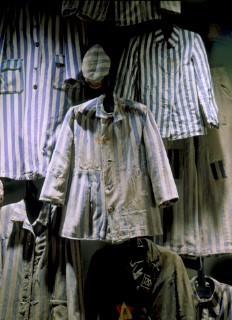 Each year, the United States Holocaust Memorial Museum leads the nation in commemorating Days of Remembrance. Days of Remembrance was established by the U.S. Congress to memorialize the six million Jews murdered in the Holocaust, as well as the millions of non-Jewish victims of Nazi persecution.
The week of remembrance is set aside to honor and to remember the victims of the Holocaust and their liberators, so we never forget the great atrocity of which mankind is capable and to remember the Strength of the Human Spirit.
On April 9th, 1945, Eddie Willner was one of the 500 prisoners on a death march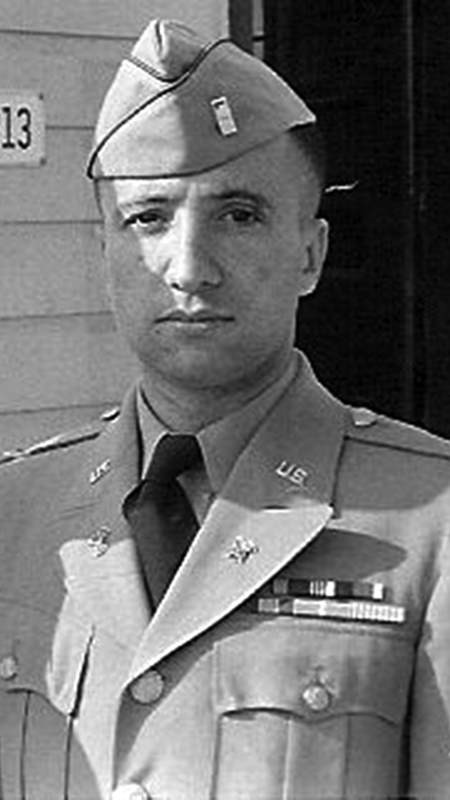 out of Langenstein-Zweiberge, a sub-camp of Buchanwald concentration camp. Under the watch of SS Guards and German Shepherds, the prisoners moved, unsure where they were being taken or what their guards were planning. "We were in our third day of marching when six of us prisoners, who had long planned escape, felt that our time had come," Willner said. "We had just crossed a small bridge that passed over a narrow stream and that's when we made our break, spreading out in different directions to make it more difficult for the guards to target all of us, which meant some of us would probably survive. The dogs were released, some of the prisoners [were] shot, but we kept running."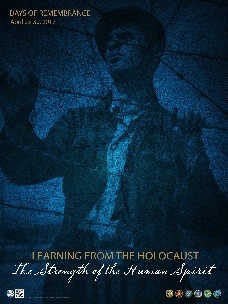 Willner was 18 years-old at the time. Several years earlier, he and his parents, German Jews, had fled to France and were on the run. While in hiding, they were betrayed, arrested and put on a transport to Poland. His mother was sent to her immediate death in the gas chambers at Auschwitz. He and his father were made slave laborers at a nearby sub-camp. Willner's father, who had earned the Iron Cross medal for valor while fighting on the front lines for Germany in World War I, would be killed two years later when he was deemed too old for labor at age 50.
Willner, now orphaned, endured his first death march from Auschwitz through Gross-Rosen and Buchenwald concentration camps before arriving at Langenstein in February 1945. At Langenstein he was put to work blasting tunnels and removing rock in the Harz Mountains that were to secretly house Adolf Hitler's new "super weapon" intended to turn the tide of the war—V-2 rockets. Few prisoners made it out of Langenstein alive.
Only two of the six prisoners succeeded, Wilner and a Dutch Jew, Mike Swabb. The others were shot.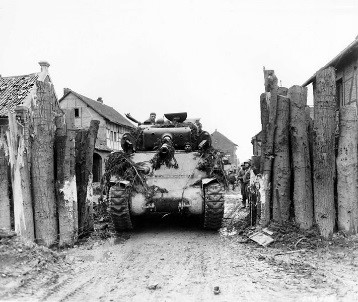 As Allied planes flew overhead, the escapees, wearing blue and white striped concentration camp uniforms and weighing only 75 pounds and near death—ran for several days. Hiding in ditches and a barn by day, they moved toward distant artillery fire, which they assumed came from the Western Front, at night. When they heard the sound of rumbling tanks a half-mile away, "We jumped up and threw out hands up in the air," Willner said. "The first tank stopped and we showed them the number tattoos on our arms." The soldiers were members of Company D, 32nd Armored Regiment, 3rd Armored Regiment, 3rd Armored Division, under the command of Army 1st Lieutenant Elmer Hovland. He and his crew dismounted, and approached the emaciated survivors and pulled them up onto the tanks.
Reference: https://www.deomi.org/
_______________________________________________________________________________

Special Observance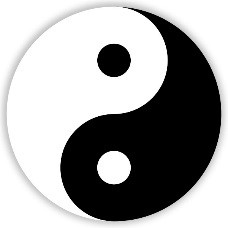 Asian American and Pacific Islander Heritage Month
(1 – 31 May 2017)
"Unite Our Voices by Speaking Together"
Asian American and Pacific Islander Heritage Month is designated to commemorate and celebrate the many accomplishments and contributions of immigrant, refugee, and American born Asian-Americans and Pacific Islanders who through sacrifice, perseverance, education, government, and leadership have helped transform this country into the greatest and most benevolent nation in history. Early Asian Pacific-Americans worked long hours for little pay and were discriminated against just for being different. Today, Asian Pacific-Americans earn more, own more, and are better educated than all other American minorities (U.S. Census, 2007). It is through vision, sacrifice, and perseverance that Asian Pacific-Americans have accomplished so much since they first arrived in this land of opportunity in 1843. The theme for 2017 is "Unite Our Voices by Speaking Together".
Did you know?
There are more than 39 different Pacific Island languages spoken as a second language in the American household.
Asian/Pacific American women first entered military service during World War II. The Women's Army Corps (WAC) recruited 50 Japanese-American and Chinese-American women and sent them to the Military Intelligence Service Language School at Fort Snelling, Minnesota, for training as military translators. Of these women, 21 were assigned to the Pacific Military Intelligence Research Section at Camp Ritchie, Maryland. There they worked with captured Japanese documents, extracting information pertaining to military plans as well as political and economic information that impacted Japan's ability to conduct the war.

After the Japanese attack on Pearl Harbor, Hawaii, Japanese-Americans were perceived as a threat to national security based solely on their ethnic ancestry. Consequently, in 1942 President Franklin D. Roosevelt created the War Relocation Authority. Thousands of Japanese-Americans were involuntarily moved to internment camps. Despite being subjected to prejudice and discrimination, a large number of Nisei (first generation Japanese-Americans born in the United States) volunteered for service in the U.S. Army. These Soldiers served with great honor in the European and North African campaigns. Other Asian-American groups also answered the call to duty and served with great distinction.
Dr. Eleanor Concepcion "Connie" Mariano is a physician, the first Filipino-American to reach the rank of Rear Admiral in the United States Navy, the first graduate of the Uniformed Services University of Medicine to reach flag officer status, and the first woman to be the director of the White House Medical Unit.
Local Organization:
The Coalition for Asian American Children and Families (CACF), the nations only pan-Asian children's advocacy organization, aims to improve the health and well-being of Asian Pacific American children and families in New York City. CACF believes that children of all backgrounds should have an equal opportunity to grow up healthy and safe and should live in a society free from discrimination and prejudice. Click on this link for more information about CACF: http://www.cacf.org
References : https://www.deomi.org/
________________________________________________________________________________

LGBT Pride Month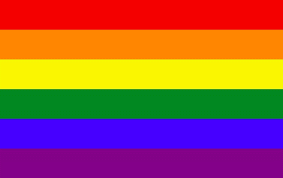 (1 – 30 June 2017)
Theme: To be Announced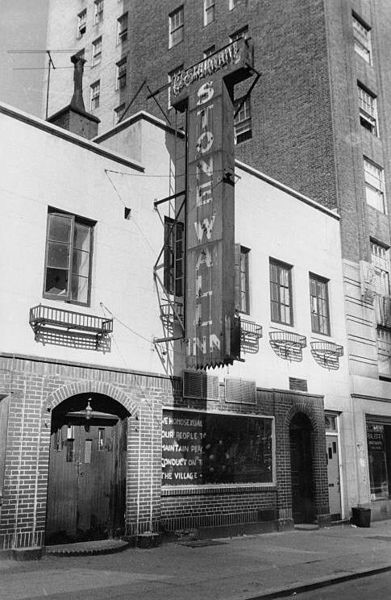 Lesbian, Gay, Bisexual and Transgender Pride Month commemorates the events of June 1969 and works to achieve equal justice and equal opportunity for LGBT Americans. In June of 1969, patrons and supporters of the Stonewall Inn in New York City staged an uprising to resist the police harassment and persecution to which LGBT Americans were commonly subjected. This uprising marks the beginning of a movement to outlaw discriminatory laws and practices against LGBT Americans.
On June 1, 2009, President Obama issued Proclamation No. 8387 for Lesbian, Gay, Bisexual and Transgender Pride Month. In this proclamation the President pointed to the contributions made by LGBT Americans both in promoting equal rights to all regardless of sexual orientation or gender identity and in broader initiatives such as the response to the global HIV pandemic.
Designed by San Francisco artist Gilbert Baker in 1978, the rainbow flag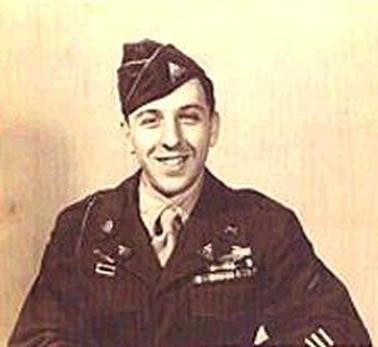 is a symbol of LGBT pride and LGBT social movements. The colors reflect the diversity of the LGBT community, and the flag is often used as a symbol of gay pride in both the LGBT community and LGBT rights marches.
Baker served in the U.S. Army from 1970 to 1972 and was stationed in San Francisco at the beginning of the gay rights movement. After his honorable discharge from the military, he taught himself to sew.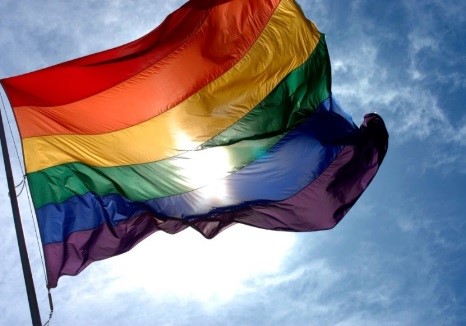 The most common variant consists of six stripes, with the colors red (life), orange (healing), yellow (sunlight), green (nature), blue (serenity), and violet (spirit). The flag is commonly flown horizontally, with the red stripe on top, as it would be in a natural rainbow.
Dr. Frank E. Kameny fought for gay rights more than a decade before the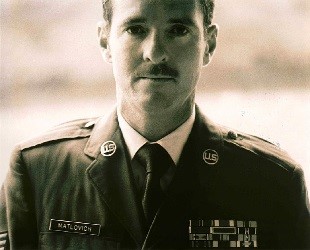 Stonewall riots. He served in World War II, and later as a civil service astronomer with the U.S. Army Map Service.
Reference: http://www.deomi.org