The New York National Guard Child and Youth Program exists to provide military child and youth with valuable opportunities for networking and skill development. Started in 2006, the New York National Guard Child and Youth Program (NYNGCYP) has continued to grow both in numbers of participants and numbers of volunteers. Building on its philosophy of providing social, emotional and academic support to military children and youth, the NYNGCYP works to increase awareness of challenges facing military children and youth as well as the resources available for these individuals.
Since the inception of the Child and Youth program, the NYNGCYP has conducted numerous State Symposiums (setting new records for attendance each year), increasing its adult volunteer base, providing various trainings and professional development opportunities for educators, conducted numerous Family Retreat Weekends, increased partnerships with both local and state-wide organizations and participated in events throughout the state focused on supporting children and youth. All of this, however, is just the beginning. With nearly 44,000 military dependents throughout the state, the need for increased opportunities has never been greater.
As we move toward the future, your involvement will be the key to our success. Those in the National Guard Community, as well as those with a vested interest in supporting military children and youth through volunteer efforts, are encouraged to participate in all upcoming events.
Call one of our Child and Youth Program Coordinators below or email us @ nysyouthcoordinators@gmail.com to learn more about the NYNG CYP or to volunteer.
If you would like to request NYNG Child and Youth Program support for an event, complete this form and attach it to your email.
We look forward to working with you!
New York State Child and Youth Program Coordinators
Publications
Why is the program necessary?
The child and youth program is one of the best support networks offered by the military. It addresses the needs of our military youth including deployment issues, the offering of safe activities, a place to meet, talk, and have fun with youth who understand each others issues. With the program, kids who would otherwise never meet because of location, can develop friendships and bonds with other military youth. Issues such as an increase in responsibility, shortage of money, and separation anxiety are addressed by peer members under supervision of caring adult leaders.
Youth Program Mission
Our mission is to prepare our diverse population for success in a dynamic global society, by providing leadership, resources, services, and education, and to insure that the structures, programs and services of the child and youth program reflect the unique needs of all military youth.
Teen Council
Youth Resources

Big Brothers Big Sisters

Boys & Girls Club of America

Child Care Aware

Military Child Education Coalition

Military Child In Transition and Deployment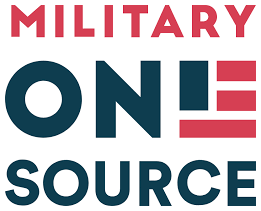 Military OneSource
©
NYS DMNA
: New York National Guard Child and Youth Program
Page Last Modified: 23 Feb 21