DENTAL CORPS
---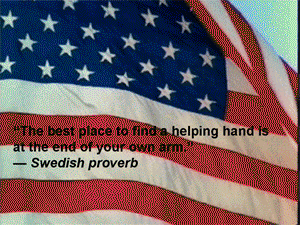 Consider the following:
ENHANCE YOUR HEALTH CARE CAREER
It takes a professional to treat patients effectively, efficiently and with empathy. You are in this field because you have a desire to help others and enjoy practicing your specialty. Why not take your passion for dentistry and transform it into service to your country and community?
You will work with other dedicated dental professionals as part of a team dedicated to conserving the fighting strength of the Army National Guard. In addition to a generous benefits package, you will have the opportunity to further your education through continuing education courses, seminars and conferences.
Becoming a Guard Dentist gives you a cumulative experience unmatched anywhere in the civilian world. As a member of the Army National Guard, you will experience full-time sense of accomplishment with a part-time commitment to serving your country and community.
Requirements:
To qualify for an Officer appointment in the Army National Guard Dental Corps, you must:
Meet the prescribed medical and moral standards for appointment as a commissioned Officer;
Be a United States citizen;
Be a graduate of an American Dental Association (ADA) accredited dental school in the U.S.
Have a current unrestricted license to practice medicine in a state of the United States, District of Columbia, Puerto Rico or a territory of the United States;
Be between 21 and 48 years old (dentists 48 years of age or older may apply for an age waiver);
Be able to obtain a secret security clearance.
Additional Benefits you deserve:
Dentists enter at the minimum grade of Captain (O-3).
Variable Special Pays - Eligible for monthly payments, based on years of creditable service and specialty.
Continuing Medical Education (CME) - Eligible for one CME event during the training year (not to exceed $2,500).
Funding for attendance at one event per year (with limitations) in an IDT/AT status.
Flexible Training Policy - Eligible to serve in a capacity other than IDT weekend drill. Authorizes split training attendance at professional conferences, etc.
DENTAL STUDENT PROGRAMS
As a Dental Student in the Army National Guard, there are many ways you can serve and earn money during your four years of dental school:
Drill pay;
Montgomery GI Bill;
Flexible training and clinical programs to complement your curriculum;
Direct commission to the rank of Second Lieutenant, with a promotion to the rank of Captain upon graduation;
Specialized Training Assistance Program - a monthly stipend program.
---