"Honoring Those Who Served"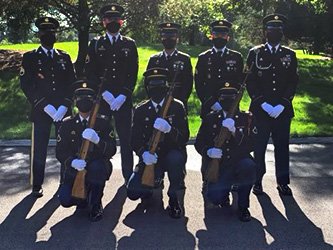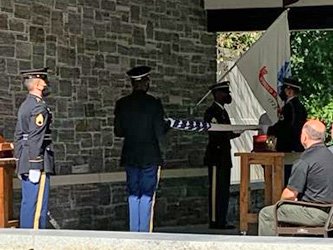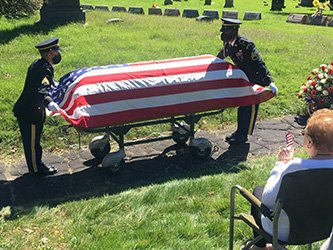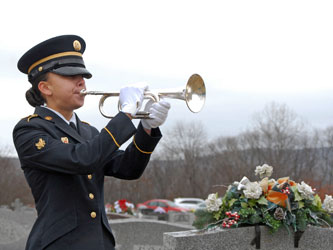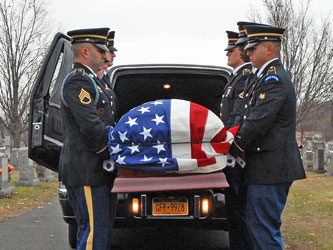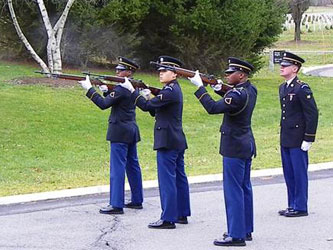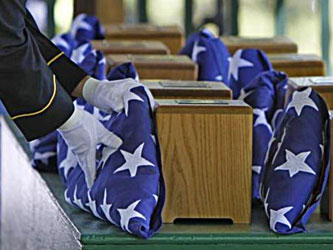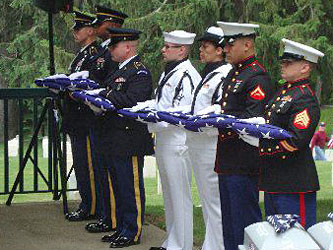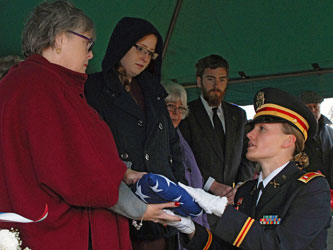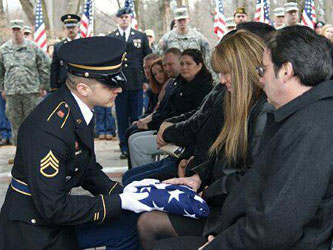 New York Army National Guard Military Funeral Honors allows a grateful nation to pay final tribute to veterans who, in times of war and peace, stood strong in defense of the United States of America.
Federal law provides that "An honor guard detail for the burial of an eligible veteran shall consist of not less than two members of the Armed Forces. One member of the detail shall be a representative of the parent service of the deceased veteran".
Providing honors is more than just a job for our Soldiers. It is an honor for them to pay a final tribute to those Soldiers who served.
This service is provided to veterans with an Honorable Discharge at no cost to their families or the funeral homes. Families should make requests for honors through the funeral director. You may wish to refer your funeral director to the "information" link at the top of this page.
About Military Funeral Honors
New York Army National Guard Military Funeral Honors was established in July 1999. Our teams provide military funeral honors for more than 850 veterans each month.
New York State's Soldiers are honored to provide these services for our veterans and their families. These teams take great pride in their appearance and the performance of this duty.
©
NYS DMNA
: NY Army National Guard Military Funeral Honors
URL: https://dmna.ny.gov/honor/
18.206.12.157
Page Last Modified: 01 Sep 22