Information for Families and Funeral Directors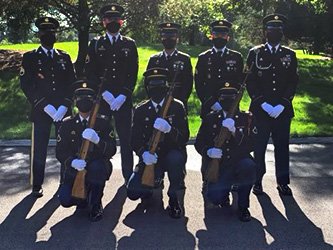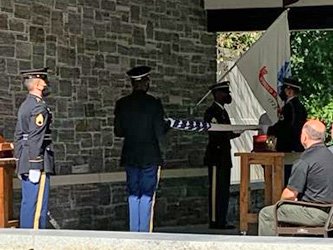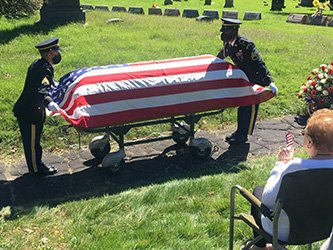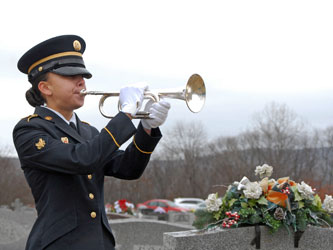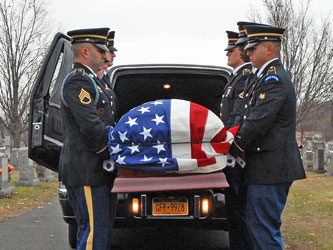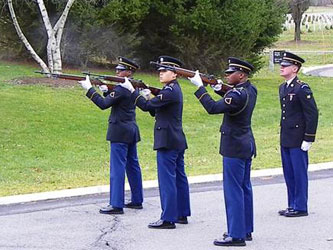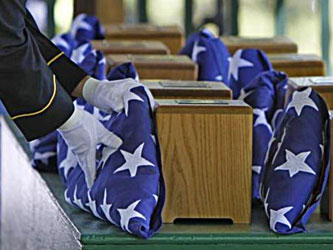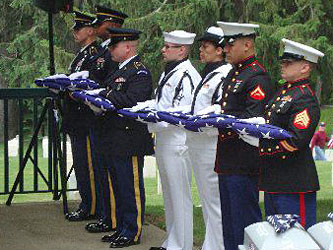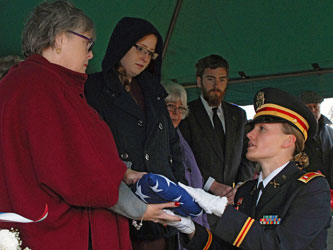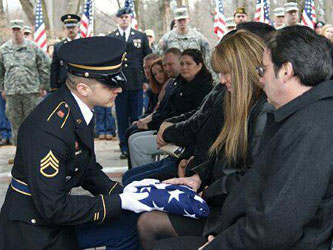 Honorably Discharged veterans are eligible for funeral honors. When available, New York State's military forces provide this service at no cost to the families or funeral homes. We are honored to provide these services for departed veterans and their families.
---
Types of Honors
2 Soldier Honors
Consists of:

Playing of Taps
Flag Folding
Flag Presentation to next of kin

Authorized for:

All Army veterans with a "Character of Service"
Honorable or under honorable conditions
9 Soldier Full Honors
(If Personnel Permit)
Consists of:
Authorized for:

Retired Soldiers with 20 or more years of military service
National Guard, Reserve and Active-Component services members who passed away while on Active Duty
Medal of Honor recipients
General Officer or Command Sergeant Major
Honorable Transfer of Remains
(If Personnel Permit)
Consists of:

NCOIC/OIC
Pall Bearers
Support Soldiers

Authorized for:
---
Required Documentation
DD214 for Active Duty or Reservists
NGB 22 for National Guardsman
For information on obtaining a DD214, visit https://www.va.gov
Funeral Directors should complete and fax a DMNA Form 86 to the closest Honor Guard Detachment 48 hours prior to the funeral service.
---