Who is covered?
EEO is for EVERYONE (not solely for protected groups); it's the LAW!
If you are New York National Guard technician or military personnel, applicant for technician or military employment, and feel you are being discriminated against, please contact the State Equal Employment Manager (SEEM) office for assistance.
---
Black History Month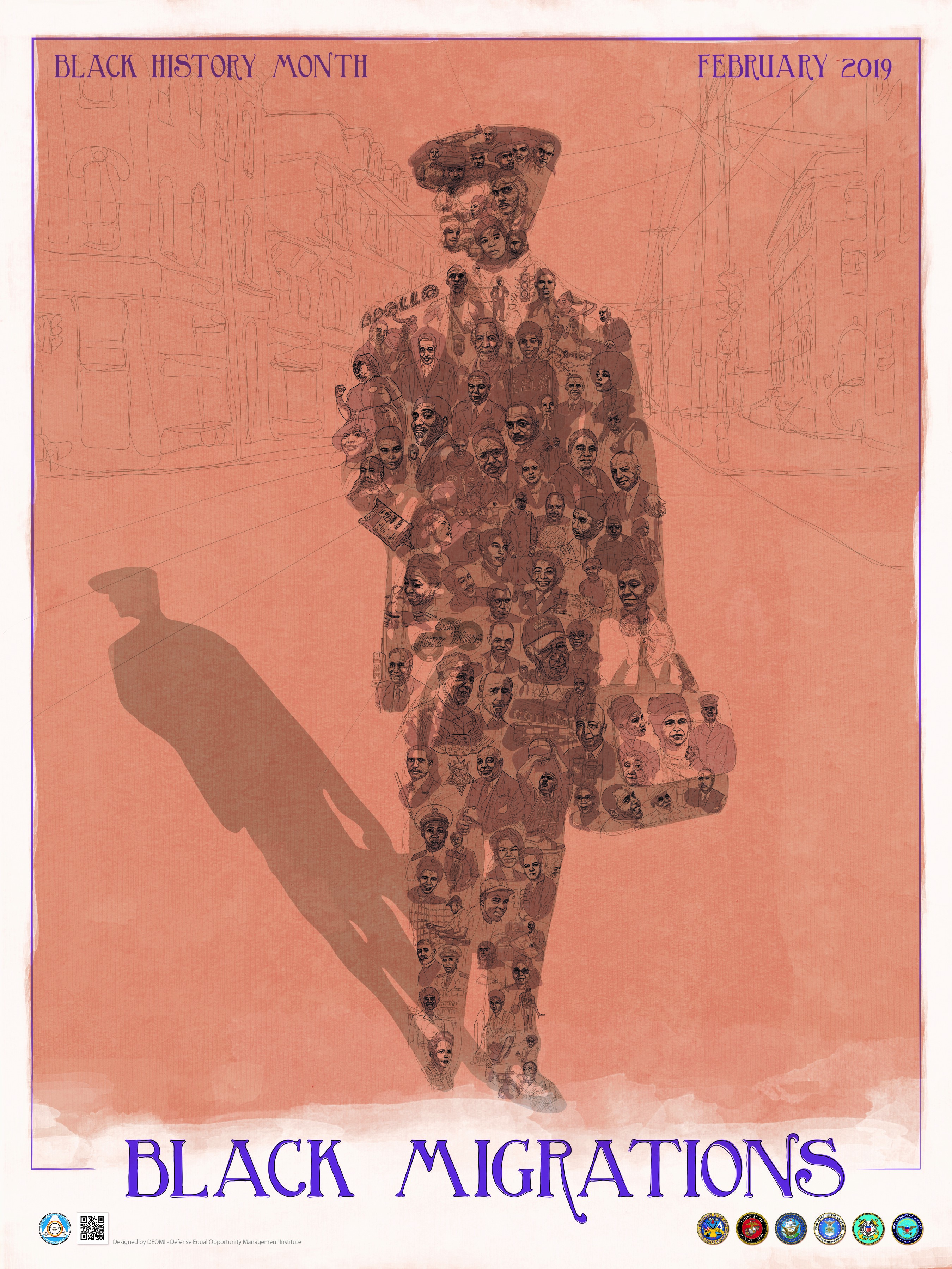 Black History Month is an annual celebration of achievements by African Americans and a time for recognizing their immeasurable impact on the history of the United States. The annual celebration of Black Americans' achievements is credited to Dr. Carter G. Woodson. Known as "The Father of Black History," Woodson dedicated his life and career to the field of African-American history and lobbied extensively to establish Black History Month as a nationwide institution. The theme Black Migrations emphasizes the movement of people of African descent to new destinations and subsequently to new social realities in the United States. This massive demographic shift remade our nation in ways that are still being felt today—culturally, politically, and socially. This presentation gives a snapshot of the history of the Great Migration and a few individuals whose achievements changed our lives. Between 1915 and 1970, more than 6 million African Americans moved out of the South to cities across the Northeast, Midwest and West in search of higher wages in industrial jobs and better social and political opportunities. This relocation—called the Great Migration—resulted in massive demographic shifts across the United States. From a geographical context, historians divide the Migration into two periods: 1910-1940 and 1940-1970, with a pause in migration during the Great Depression in the 1930s.
Fannie Lou Hamer said, "Never to forget where we came from and always praise the bridges that carried us over."
As in the past, Black Americans today continue to write our nation's story with their commitment to the arts, sports, science, technology, politics and defense of the United States.
---
DEOCS Training Slides
NY National Guard Complaint Activity:
New York is proud to post the record of its compliance with the "Notification and Federal Employment Anti-Discrimination and Retaliation Act" (No FEAR Act):