If you are New York National Guard technician or military personnel, applicant for technician or military employment, and feel you are being discriminated against, please contact the State Equal Employment Manager (SEEM) office for assistance.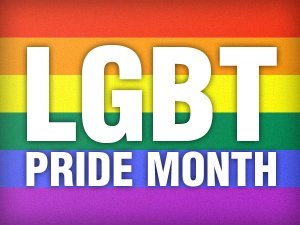 42% of people who are LGBT report living in an unwelcoming environment.
80% of gay and lesbian youth report severe social isolation.
6 in 10 LGBT students report feeling unsafe at school because of their sexual orientation. You can encourage your classmates to accept LGBT students by promoting your views on social media. Sign up for

Love It Forward

.
90% of teens who are LGBT come out to their close friends.
In 2013, 92% of adults who are LGBT said they believe society had become more accepting of them than in the past 10 years.
Young people who are LGBT and who are "out" to their immediate families report feeling happier than those who aren't.
While non-LGBT students struggle most with school classes, exams, and work, their LGBT peers say the biggest problem they face is unaccepting families.
As of July 2014, same-sex marriage is legal in 19 states plus the District of Columbia.
The "Don't Ask, Don't Tell" policy, which restricted lesbians, gays, and bisexuals in the military from openly serving, was lifted in 2011. People who are transgender are not permitted to serve openly yet.
In July 2009, the Senate approved the Matthew Shepard Act, which outlaws hate crimes based on both sexual orientation and gender identity.
The Employment Nondiscrimination Act passed Congress in 2007 is the act that prohibits discrimination of sexual orientation in the workplace, specifically during hiring.
REMEMBERING THE STONEWALL INN, 1969
In the early hours of June 28, 1969, eight officers from New York City's public morals squad loaded into four unmarked police cars and headed to the Stonewall Inn at 7th Avenue and Christopher Street. The local precinct had just received a new commanding officer, who kicked off his tenure by initiating a series of raids on gay bars. The Stonewall Inn was an inviting target — operated by the Gambino crime family without a liquor license, the dance bar drew a crowd of drag queens, hustlers, and minors. It was almost precisely at midnight that the morals squad pulled up to the Stonewall Inn, led by Deputy Inspector Seymour Pine.
At the time, the vice squad routinely raided gay bars. Patrons always complied with the police, frightened by the prospect of being
identified in the newspaper. But this particular Friday night was different. This time, tired of being harassed by law enforcement, patrons resisted arrest. The subsequent rioting sparked a revolution, and a hidden subculture was transformed into a vibrant political movement. What began with a drag queen clobbering her arresting officer soon escalated into a full-fledged riot, and modern gay activism was born. Michael Levine recalls his experience at the Stonewall on June 28, 1969, in a StoryCorps story, "The lights went up, the music went off, and you could hear a pin drop."
The police started to say, "OK everyone, leave," and the drag queens, they're the ones who said to the police, "We're not leaving." And they formed a chorus line outside of the bar. And they stood there dancing in the street. They were all Puerto Rican drag queens and Irish cops. It was a funny, funny confrontation. The police would disperse the group and then they would reform half a block away and dance back toward the Stonewall.1
This night sparked the modern movement for LGBTQ rights that has led to 50 years of activism, visibility, and increased civil rights for people of all sexual orientations and gender identities.
STORYCORPS.ORG
NY National Guard Complaint Activity:
New York is proud to post the record of its compliance with the "Notification and Federal Employment Anti-Discrimination and Retaliation Act" (No FEAR Act):