Reconnaissance Vehicles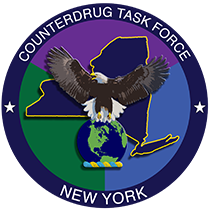 (All vehicles are provided to Law Enforcement Agencies at no cost)
LUH-72A:

The Lakota is a twin engine helicopter with a single, four blade rotor. It comes equipped with an MX-15 imaging system (both color/IR capable), audio and video recording capabilities, laser pointing system, and an LS-16 searchlight with a power output of 30 million candlelight.
UH-60:

The UH-60 "Blackhawk" helicopter is a twin engine, 4-blade aircraft capable of carrying up to 22,000 pounds. It is a workhorse for army aviation and can be utilized in a Counterdrug role to supplement, or as a back up, to the LUH-72 "Lacota". New York State currently has Blackhawks stationed in Albany, Rochester and Long Island available for LEA support.
RC-26B:

The RC-26B "Metroliner" is a twin engine turbo-prop aircraft. Its primary missions include Aerial Observation, Photo Reconnaissance, and Airborne Command & Control. Outfitted with thermal imaging, and capable of black and white or color digital imagery and video, the RC-26 can be used both day and night to monitor illegal activity, conduct car follows, and provide air assistance during raids and controlled buys.
**Counterdrug Task Force personnel, or the Law Enforcement Agency assuming responsibility for the equipment, will maintain positive control at all times. However, at NO TIME will Counterdrug Task Force personnel collect evidence, take custody of evidence, or retain receipts documenting evidence.**